Worthy Citizen Awards
Both Mrs Bryon and our Chair of Governors Dr Janet Bennett were both awarded with a Worthy Citizen Award from the Parish Council.
This was in recognition to their service within the education of children.
It was very well deserved and we give them our warmest congratulations and thank them for everything they have done.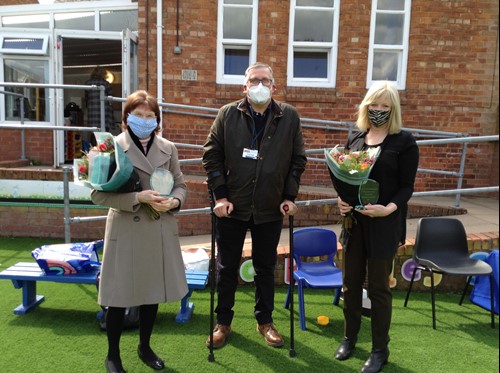 Date Published: 30 Apr 2021